Critical Services & Supplies
• Hospitals & Community Health Centres
In a medical emergency, cruisers should call 911 or Sydney Coast Guard Radio on VHF–16.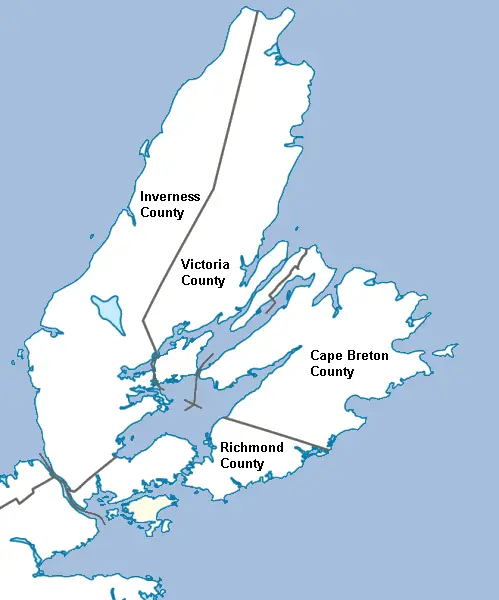 CLICK on the map to find locations and phone numbers for hospitals and health centres.
Hospitals and health centres may not have doctors on duty 24/7.
Call ahead for available services.
• Pumpout Stations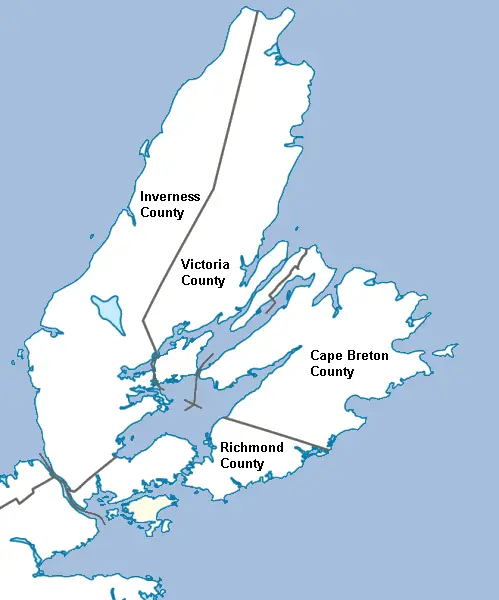 CLICK on the map to see locations and phone numbers for pumpout stations.
Pumpout stations may have restricted hours of operation and often suffer breakdowns.
Call ahead to confirm that a pumpout station is operational.
As of January 2017, pumpout stations in the vicinity of Cape Breton Island were installed at:
Arichat
Baddeck (2)
Ballantynes Cove
East Bay
Georges River
Grand Narrows
Guysborough
Mira River
North Sydney
Ross Ferry
St Peter's
Sydney
Port Hawkesbury
Whycocomagh
• Supplies
Cape Breton Island has few coastal or Bras d'Or Lakes communities of sufficient size to support such amenities as gas stations and food stores; they are becoming fewer with the passing years. Running short of some critical item may entail a long haul in bad weather to replenish it. So stock up well!
These charts show where essential supplies may be obtained. Please advise us of any corrections or updates!

Bras d'Or Lakes
System

Coastal
Cape Breton
Fuel:
As noted in the above charts, dockside diesel and gasoline are available in only a few places. Some fishing harbours have dockside fuel, generally on a 'CardLock' system that allows fish harvesters to fuel their own boats. In those harbours there is probably someone who can provide you fuel on a strictly cash basis. It would be wise to check ahead of time with the port's Harbour Authority. Getting fuel may take time. Remember, you are not at a marina, so it may take a while to find a person who can serve you.
In some fishing harbours fuel is only available by tank truck.
Fuel by Tank Truck:
For fuel by tank truck, contact one of the suppliers below for availability:
SUPPLIER
AREA SERVEDForum sign-in
Caper Gas
(Boudreau's Fuels Ltd)
Arichat NS
Tel: 902-226-1770
Web: CaperGas
Email:
Arichat, Port Hawkesbury, St Peter's, L'Ardoise, Louisbourg, and some points in between
Sydco Fuels Ltd
Sydney NS
Tel: 902-539-6444
Web: SydcoFuels
Email:
Sydney and surrounding area
• Other Services
Canadian Border Services:
Within Canada: 1-800-461-9999 Toll-free or
Outside Canada: 1-204-983-3500 ; 1-506-636-5064
Pollution Reporting:
Report pollution by calling the Canadian Coast Guard MCTS on VHF-16, or
by telephoning one of the toll-free numbers below.
| Area | Telephone |
| --- | --- |
| QC | 1-800-363-4735 |
| NB, PE, NS | 1-800-565-1633 |
| NL | 1-800-563-9089 |
Revised: 2017-05-27